Description
1. 100% Brand New And High Quality.
2. Material: Alloy,Glass,leather
4. Length: 20+7 cm / 7.87+2.75 inch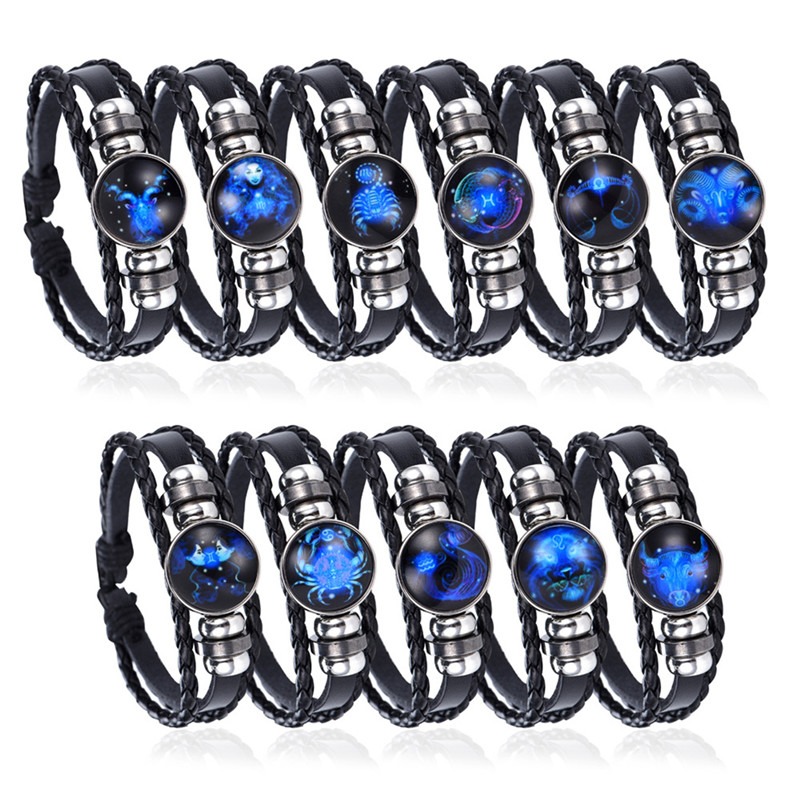 1.Aquarius:January 20 to February 18, creative and intelligent, but somewhat rebellious and indifferent.
2.Pisces:February 19 to March 20, romantic and considerate, but somewhat careless and weak-willed.
3.Aries:March 21 to April 19, positive and straightforward, but egoistic and impatient.
4.Taurus:April 20 to May 20, the character is reliable and patient, but will be stubborn and old-fashioned.
5.Gemini:May 21 to June 21, the character is witty and adaptable, but it will be fickle and restless.
6.Cancer zodiac:June 22 to July 22, sincere and tolerant, but somewhat irrational and sentimental.
7.Leo: July 23 to August 22, warm-hearted, capable of leadership, assertive, self-righteous
8.Virgo: August 23 to September 22, clear-headed and perfectionist, but reserved and critical.
9.Libra: September 23 to October 23, harmonious and approachable, but easily frivolous and indecisive.
10.Scorpio: October 24 to November 22, the character is resolute and determined, but sometimes suspicious and arrogant.
11.Sagittarius: November 23 to December 21, lively and open-minded, but sometimes careless and capricious.
12.Capricorn: December 22 to January 19, principles, family values, but sometimes too realistic and lack of enthusiasm.